You have to admit that one of the biggest advantages PC-software has, as opposed to console games on cartridges & protected discs, is the fact that you can copy it more easily. I don't want to start a PC vs console kind of thing, but it's just the way it is. It was around the year 1999 I started looing around on the internet in search for forgotten DOS games, when I encountered the concept of 'abandonware'. For a Retro PC gamer like me, that was a dream coming true. All of a sudden, all of my favorite games i used to play as a kid, were downloadable with only one click away.
I discovered that a lot of enthusiasts were busy creating websites with downloadable content (DOS Games & software). At first, I thought it was illegal, and in fact, upon this day, I still think it's kind of half-(il)legal. Let's dig into abandonware and find out what it means, so we can decide for ourselves.
When Googling you find this interesting meaning of the word : "Computer software which is no longer sold or supported by its publisher". It is a contraction of 'abandoned' and 'software'.
The first thing that comes to mind: if the software is no longer being sold and not supported anymore by its publisher, does it mean anyone has the right to offer it on the net for free? That is the real question. Also, can anyone just download it for free? I don't have a legal background, but I have found this concept intriguing over the years. If you think a bit further, you could have situations where the publisher does no longer exists, because it went bankrupt, which means there is no legal owner anymore, but the game is still downloadable, but was never really permitted to be free. Another scenario is where the game is so old that you can't buy it anywhere in any store, nor online, the publisher doesn't even have it for sale anymore, but the copyright is still owned by the company, so downloading that piece of software makes you technically committing piracy.
As you can see, it's rather complicated, though I would advise to act with caution on this, if you plan to begin an abandonware website or start using them.
In any case, there are plenty of abandonware places and I want to list up some of the ones I have visited – I'm not saying 'used' 🙂 – a lot in the past.
Abandonia (http://www.abandonia.com)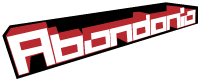 My favorite of all time. This website has been here for years and is maintained by three people. My hat goes off to them. The site has a great games database with nice screenshots and always has a well written review.
Home of the Underdogs (http://homeoftheunderdogs.net)

Also a really good website, and one of the pioneers of abandonware games since 1997. I remember this website going offline a couple of times over the past years because of legal issues, but somehow, they always managed to get come back, even today 😉 Respect!
Honorable mentions
GameGraveYard (http://gamegraveyard.net)
XTCAbandonware (http://www.xtcabandonware.com)
AbandonwareDOS (http://www.abandonwaredos.com)
These are just a grasp out of the many others out there…
GOG (Good Old Games) (http://www.gog.com)
To conclude, I also want to mention a website, which is not an abandonware website, but a very good one to download games. You need to pay, BUT it's very cheap and totally legal. In the weekends there is always a promotional download, so that makes it very attractive to visit on a regular basis.

"Made by gamers, for gamers" !
Hope to have you visiting us next week … and please share your finds & searches with us + leave some feedback.