Awaiting the blog I'm writing for Wednesday, I'd like to share some finds of this week with you in the meantime. None of the finds were in the top 5 of my want list post from a couple of weeks ago, but still, I had been on the lookout for these for some time.
The first one arrived in the mail on Friday, a boxed Xbox along with 6 top games. It's going fast in Xbox collecting lately. Found my first unboxed one at a flea market this summer and hit another package with good games some weeks ago. But when I spotted a boxed one, I knew I had to have it! The foam and manuals are missing, so I'm still on the lookout for an even better package, but this one will do for the moment. The console and controllers are in great condition.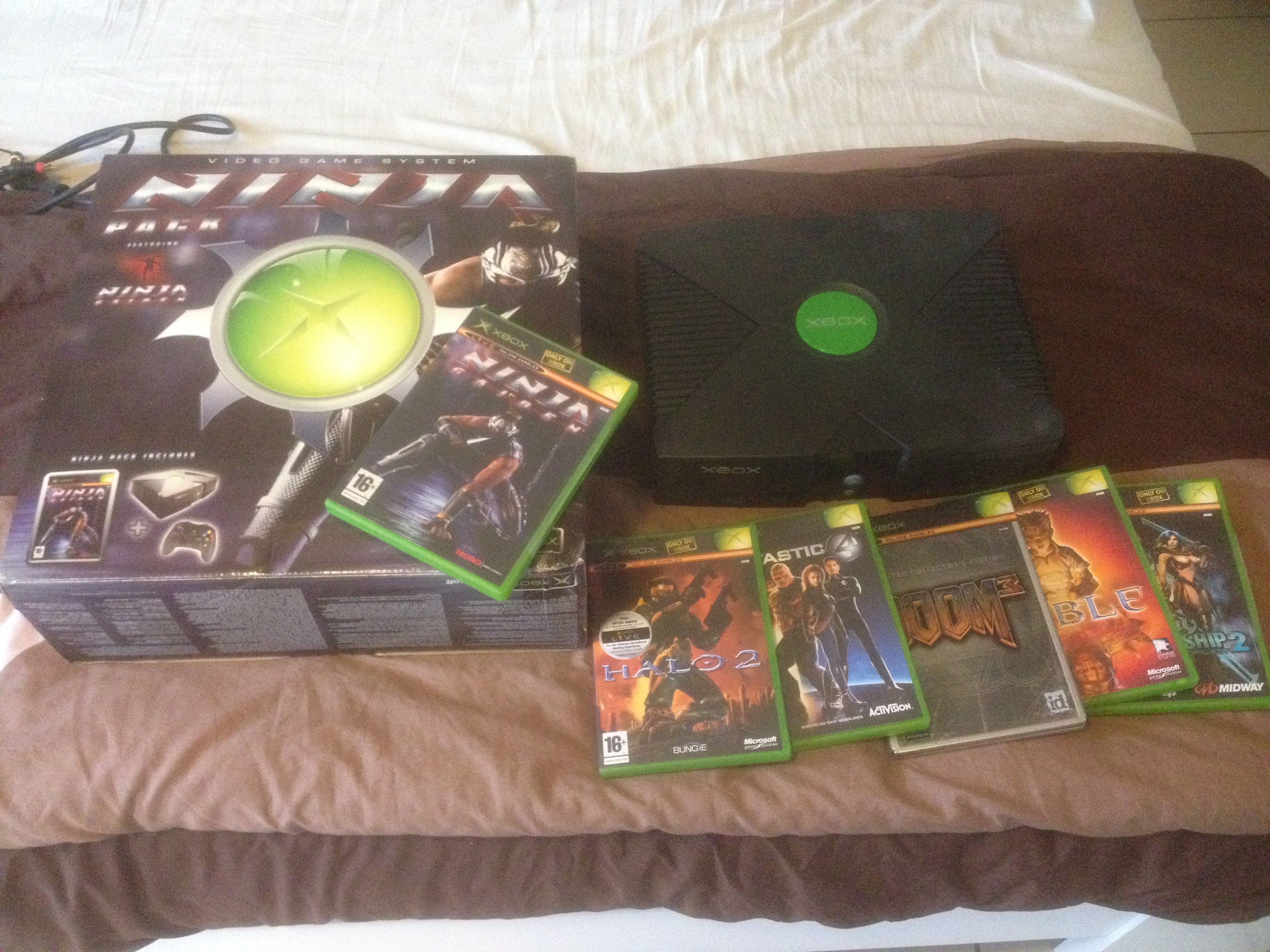 Then the package that convinced me to write this short blog. It has arrived 2 hours ago and no, we don't have mail on Sunday, the seller was so nice to come by and bring it over. Not that I asked for it (I wouldn't dare to), but he came back from a weekend trip and wanted to make the detour. Gave him 5 euro extra for that, because he deserved it and otherwise, it would mean paying shipping costs.
I had only made a deal for the Gameboy stuff on the picture, but the friendly man had more in the trunks. He was planning to sell it the next weekend to some resellers, but I couldn't let the Gamecube go. It was the only console of Nintendo from NES up 'till the Wii I was missing, and the deal was fair. The package had Pikmin and Super Smash Brothers in it, which I would love to review in the future.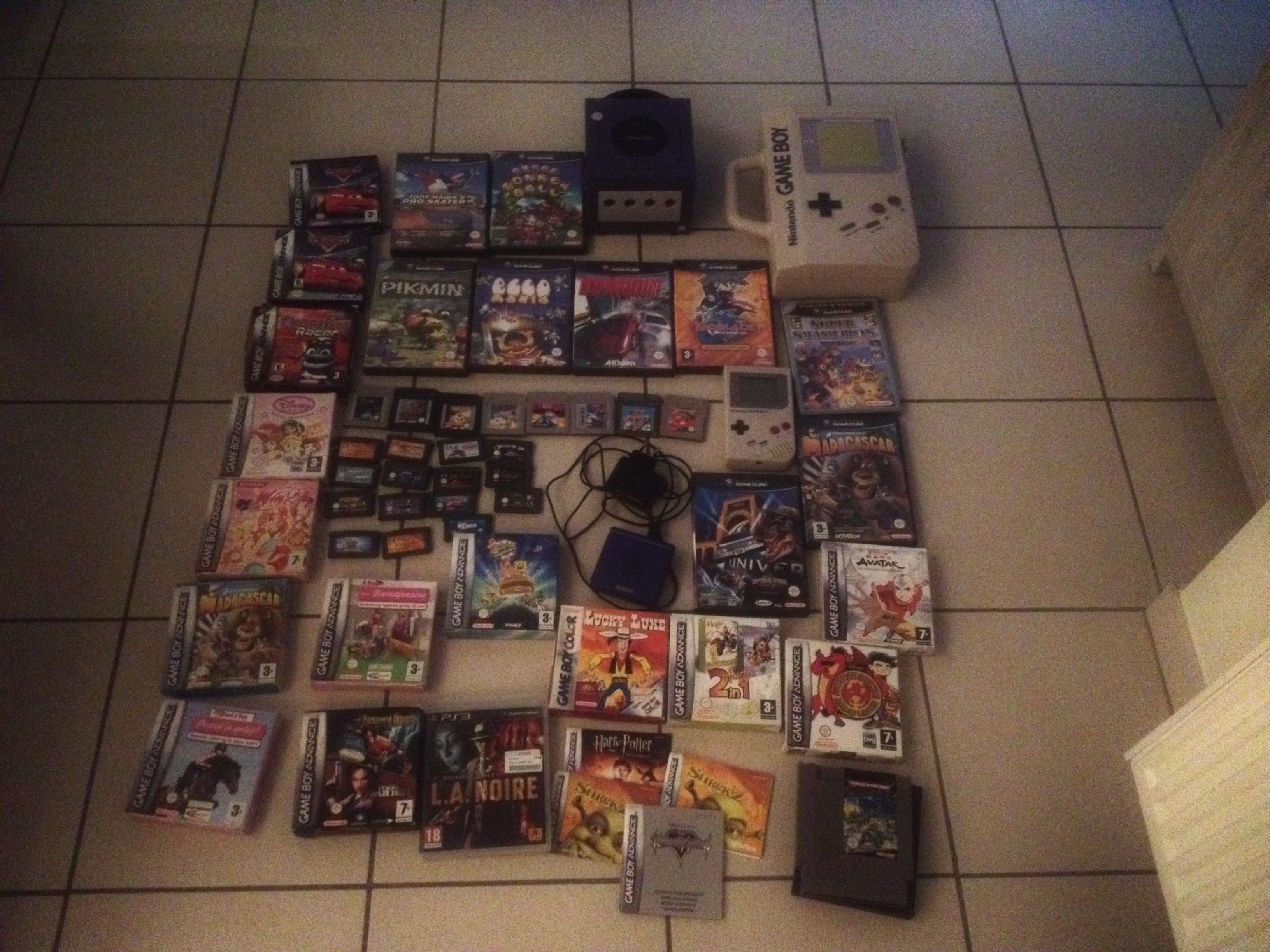 With 18 big box pc games and some other packages on the way I'm thrilled at how my collection is expanding. I also have the highest bid on a big NES package, the sellers is still waiting for other bids, but fingers crossed that I can scoop that lot and I remove the boxed NES of the want list.
How was the past week for all of you and what is coming to you?
Share your finds and want lists with us, we'd love to hear/read about it.
-AuronnBE