"Future vs Retro, isn't that the total opposite?"
We, at Retropals, couldn't agree less and would like to show you that the future looks bright for the community we all have in our hearts, retro video games. As you may have noticed retro gaming is on the rise and blogs, youtube channels and podcasts keep popping up on a daily basis (like this one). This growth in interest hasn't gone unnoticed by game developers. They feel that people still want to see their heros back from the 80's and 90's, but developed with respect to the source material. Kickstarter and other funding sites are a good way for developers to measure the amount of interest for a retro-minded video game.
In this blog I would like to present some examples of new retro projects which have been released recently and some which are waving in the distance to rock our world once again.
DuckTales (NES) => DuckTales HD Remastered (PC/PS3/Wii U/Xbox 360)
We'll kick this off with one of the most recent examples of retro gaming making a comeback to the current gen. DuckTales was originally released in 1989 for the Nintendo Entertainment System and was a surprisingly good platformer which was followed up by a sequel and a rerelease on the Game Boy system. The latter being my first experience with DuckTales. The game was actually produced by personnel that had worked on Mega Man, that may well explain why the game grew out to be an unexpected hit.
In March 2013 Capcom surprised us by announcing they were working on a remastered version of the original DuckTales. The Retro gaming community was buzzing as the trailer showed a lot of respect for the original game. The core of the game was maintained, while the powers of the current gen were used to give the game an awesome new look. Even the original voice actors of the television series were hired to get that authentic feeling. The game is available for digital download on multiple platforms since September 11th 2013 for only 15$/€. And just recently the news got in that the DuckTales Hd Remastered will receive a North American physical release November 12th. With region locking problems off the hook, this is one I'm adding to the collection!
Mega Man (X) (NES/SNES) => Mighty Number 9 (under development for PC/PS3/Wii/Xbox 360)
Man o man, what can I say, this one got almost every retro gamer thrilled. It's hard to not get excited about this one, even if the game hasn't been developed yet. When writing this blogpost the game is still gathering funds through an already successful Kickstarter campaign.
It was nice that there would be a pc version, but reaching the goal to release a PS3/Xbox/Wii version of the game made it complete for me. You guys know I'm a console gamer, and that's how I like to play a totally new Mega Man!
What, Mega Man? The title says Mighty Number 9…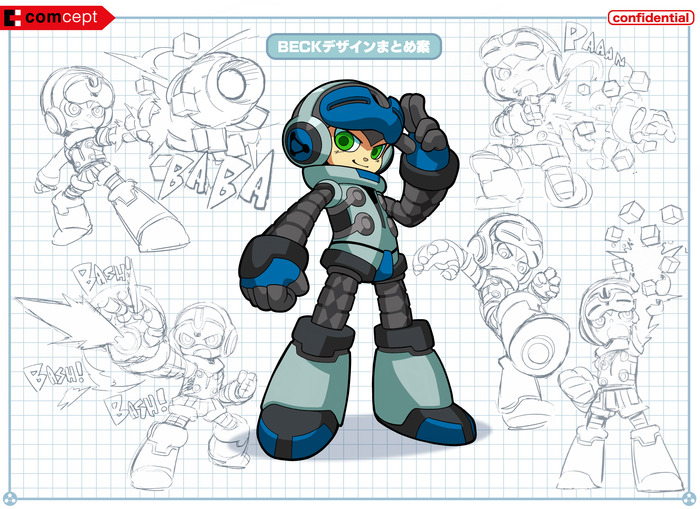 Keiji Inafune, the brain behind the Mega Man series, has decided to reach out to the fans and gain support in creating a new game as close to the original Mega Man series as legally possible. Sadly enough he doesn't own the rights to the series itself and because of an earlier Mega Man game cancellation, he felt a lack of support on his new idea. Luckily the retro gaming community is stronger than ever and we made it clear we want this! Now!
If this is your first time hearing of it, please refer to the kickstarter page which holds all the details and look at that amazing artwork already available. Mega Man isn't even mentioned in the introduction movie, but believe us, this has Mega Man all over it. I'm still drooling over this… (and I pray for a mainstream physical release)
As an extra, look how excited Robman from Happy Console Gamer was when hearing the news:
Scott Pilgrim (comic) => Scott Pilgrim vs The World: The Game (PS3/Xbox 360)
Not every retro game is adapted from an earlier release, as Scott Pilgrim vs the World prooves. With the release of a major Hollywood production about one of our favorite comic book heros, there had to be a game along with it. With all the movie-to-video-game failures of the last decade, this one didn't sound that exiting. But due to the fact that the game was visually based on the comic by Bryan Lee O'Malley, hope started kicking in.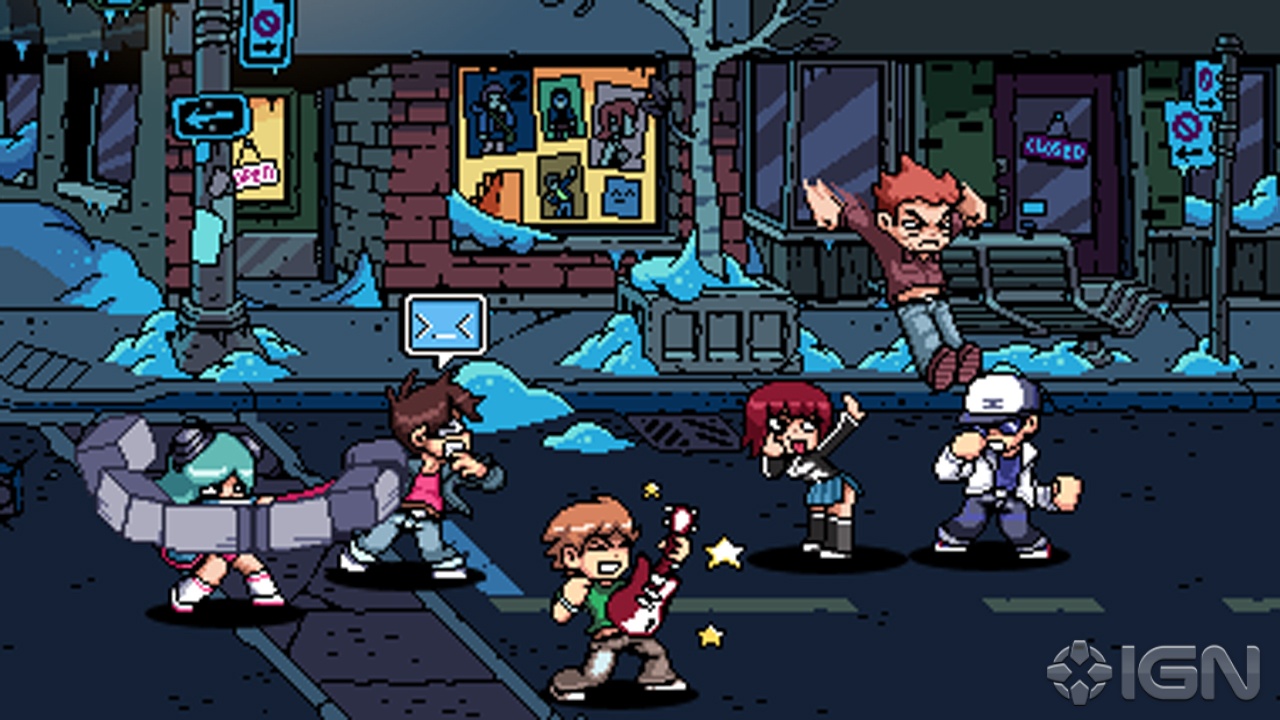 Employers of co-producing studios Ubisoft Montreal and Ubisoft Chengdu are potentially even bigger geeks than Scott Pilgrim himself is. They created a retro side scrolling beat 'em up that not only played really well, but also looked amazing. In a genre that had its best days on the NES and SNES consoles, this was a new wind and proof that there's a future in all genres of video gaming. The worldwide appreciation of the movie didn't do the game any harm of course. Confirming Scotts' video game success was a second DLC-pack which was released almost 3 years after the original game hit the digital stores. Introducing an online multiplayer and Scott's gay room mate Wallace to the line-up.
The movie and the game eventually got me into reading the comic, and YES, Scott Pilgrim will be forever in my heart and soul… And maybe Ramona as well :)!
Retro gaming => Retro City Rampage (PC/PS3/PS Vita/Wii/Xbox 360/3DS)
Another game that doesn't have a predecessor but is 100% retro gaming at its core. Retro City Rampage came a long way, the idea started more than a decade ago and was first known as Grand Theftendo. A clear reference to the original top down 'Grand Theft Auto' and the 8/16 bit era which was dominated by 'Nintendo'. The youtube series 'All Your History Are Belong To Us' made a special about the game that I recommend you watch.
The game is one piece full of nostalgia. Based on all games and mechanisms of the 8/16 bit era, it brings back everything that made the 80's and 90's games so good. Retro City Rampage shows us that old mechanics shouldn't be forgotten, but can lead to masterpieces with the current knowledge.
Plok (SNES) => Plok: The Exploding Man (comic)
Plok, last bust certainly not the least. There hasn't been an announcement of a sequel of this brilliant platformer yet, but I would like to think that we can expect it in the near future! Plok was released during a difficult time for the platform genre. A lot of companies had released a game with a colorful hero in the years previous to Plok and the crowd got tired of it. Nevertheless this game deserves a prominent spot in the gaming history as one of the best platformers on the SNES. I would even dare to say it's better than Rayman, supported by the fact that the lack of a saving or password option was the biggest flaw in the game.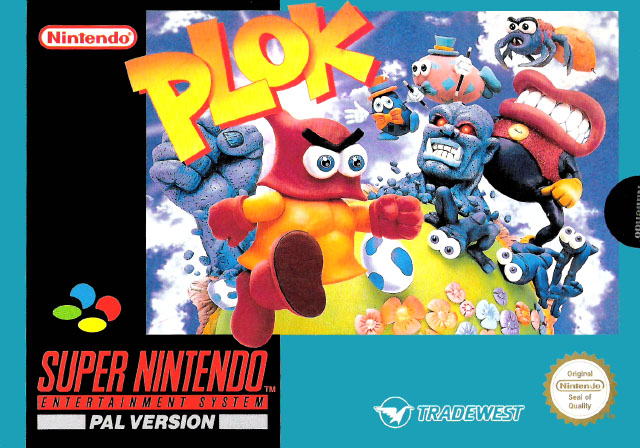 Since a few months the Pickford bros started releasing a comic with Plok as the main character. Waking up after so many years, asking himself when his sequel was released, Plok starts searching. A few pages later learning he didn't get any and there pops up his angry face. There's the Plok we know!
The comic isn't based in the world of Plok alone, on his journey he will meet other gaming personalities and face new epic adventures. I'm quite curious how the comic will evolve and maybe… just maybe… it will end with the announcement of the long awaited sequel.
Conclusion
As this is only a small piece of all finished and ongoing projects, the future looks bright for us, retro gamers. The video game catalogue is big and developers all around the world are still working on new material based on those classics, new projects with retro mechanisms pop up everywhere. And maybe it's not always a new video game, as Plok's story, it's clear that not all stories of our favorite video game characters have been told yet…
Let your voice be heard!
Which projects are you following and which games would deserve a new entry in the big video game world?
We love to hear your voice on this! So stalk us via the comments, Twitter or Facebook