Hi all,
A couple of days ago i've found a great post on Vogons by Mau1wurf1977. It seems like he's almost equally obsessed with Retro DOS machines & Retro DOS games like myself 😉
His post is about creating a VGA Benchmark Database worldwide for DOS computers 😉 It immediately grabbed my attention because it reminded me off back in the day, when me and my friends all had different computers, we were constantly running benchmarks and comparing them to each other. There is always something different in each computer that either speeded up the gameplay or slowed it down. We were always looking for that extra 'frame per second' when we were playing any 3D game.
I decided to participate in this project by submitting the benchmark values for my 2 retro rigs : the 486 & the PII.
There are 4 benchmark values that are calculated :
1. SUPERSCAPE BENCHMARK 1.0c or 3DBENCH2
2. PCPBENCH /VGAMODE
3. DOOM
4. QUAKE
When I compared my first retro rig, the 486, with identical submitted other rigs against the 4 benchmark values you'll see this as a result :



My PentiumII rig, for Windows98 & voodoo games, has the following benchmark result :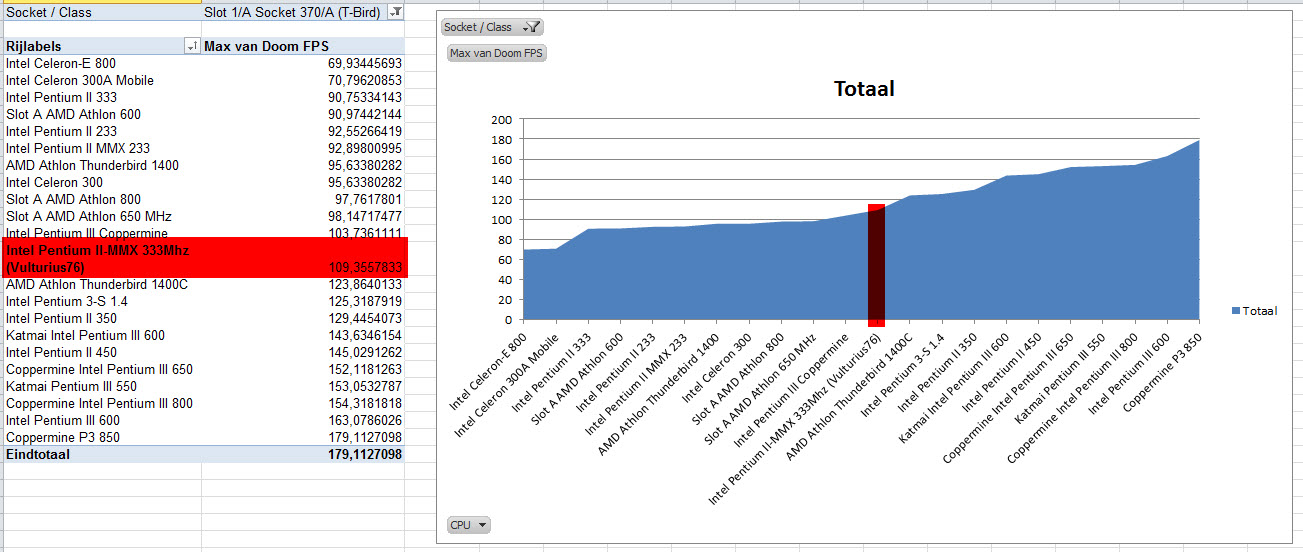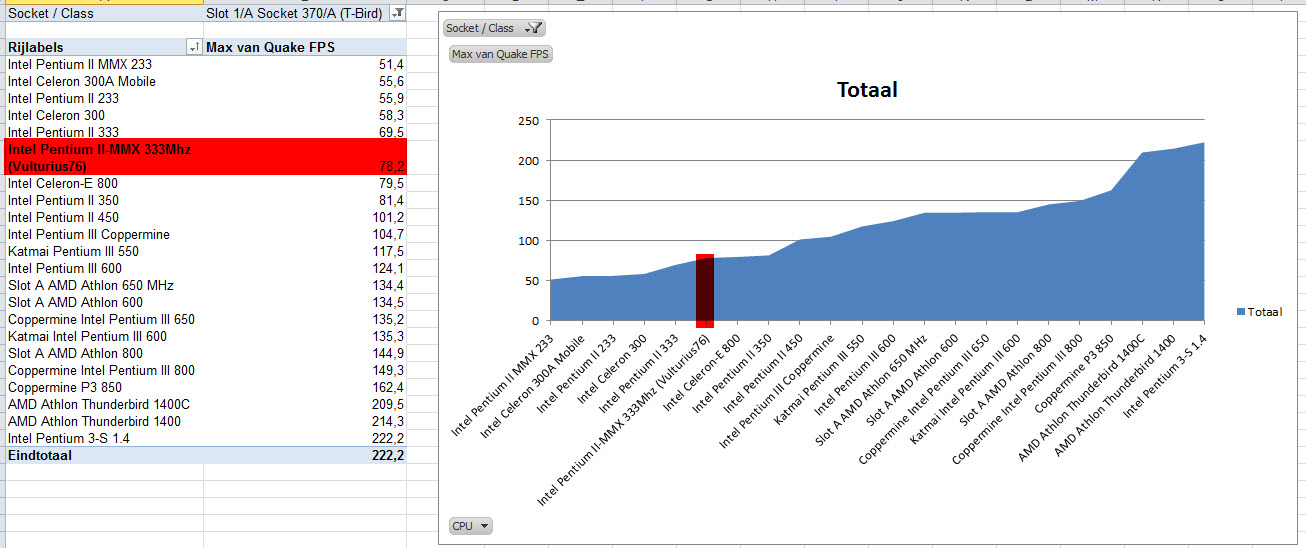 The following video shows how i got the results based on Mau1wurf1977's post :
As a final message I would like to encourage you all to add your PC retro rigs to the list! How did your results turn out to be?
Keep us informed!