Hi guys,
While both Vulturius and I are still recovering from New Year's eve, we stumbled on a very interesting website. The Console Living Room is an initiative of The Internet Archive Software Collection – phew, long names – and offers internet users free access to the gaming era of the 70's and early 80's through your browser. Play Donkey Kong in the Atari 2600 version or Dig Dug on the ColecoVision. The story resembles a lot with the G&W-news we brought you pretty much at the beginning of our blog.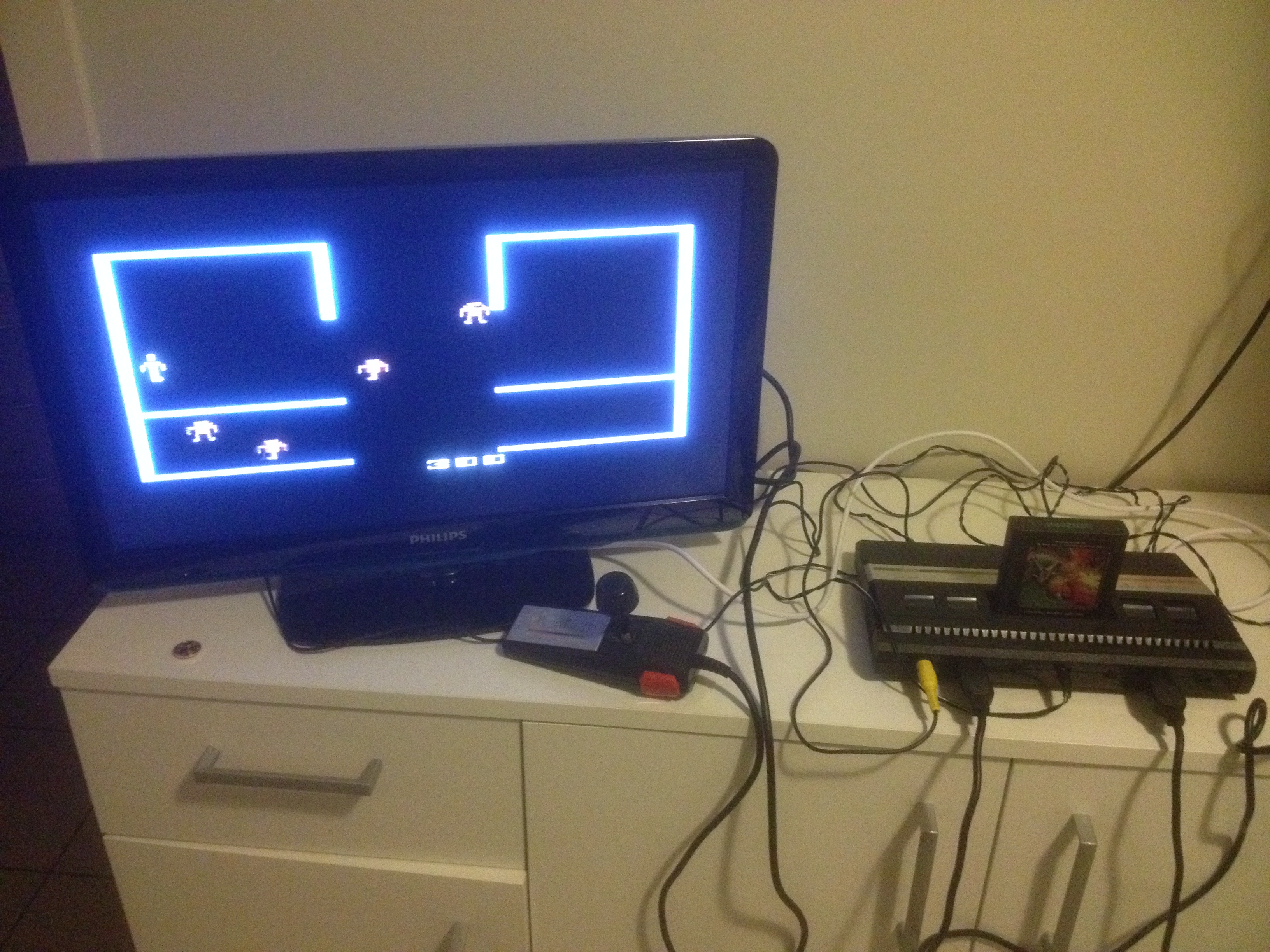 Right now they are offering 5 consoles: Atari 2600, Atari 7800 ProSystem, ColecoVision, Magnavox Odyssey and Astrocade. Unfortunately the games don't support sound yet, but the website is working on that issue and it should be solved in a matter of days/weeks.
Seems like I will have a lot of catching up to do, as these five consoles were all released before I was even born :). Luckily I already practiced on my newly acquired Atari 2600. Those of you who are following our Instagram, Facebook and/or Twitter-channel will have seen the picture. So I would kindly invite you, if you have not yet done it, to subscribe to one of our many social channels and don't forget the Youtube-channel.
Hope you liked our new logo too where Vulturius has been working on. We are still finetuning everything, but seems like we are finding a consensus about the design.
Happy New Year guys! May it be a good retro gaming year for all of us!